Zipline Trips

Blue Ridge, GA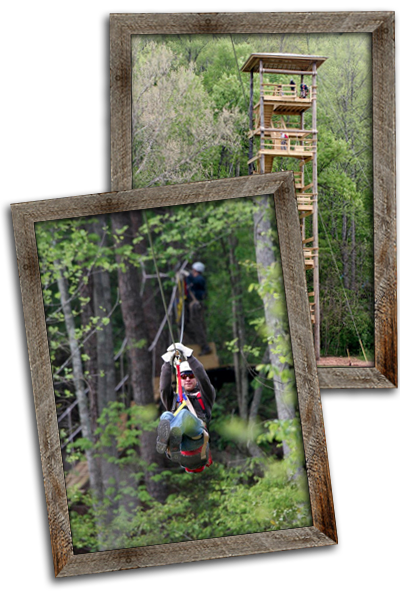 Zipline Canopy Tours of Blue Ridge was designed to be the most adventurous zipline course in the industry. We didn't want to be just another zipline, we wanted to have the best ziplines and be know for the best zipline course anywhere around. We offer a 2 to 2.5 hour course for the more adventurerous person as well as a 1 hour course for those that want to try it out first before they venture into the longer course. We have no doubt that you will love either course. The reveiws have been great, and everyone loves our ziplines.

2 to 2.5 hour Zipline Course: $89.00 per person
Features the following:
13 Zips (6000 total ft.)
12 Canopy Decks (20 – 65 ft. high)
3 Sky Bridges
2 Towers (35 & 75 ft. high)
200 – 1100 ft. Zips
ACCT Certified Tour Guides
1 hour Zipline Course:
$49.00 per person
This zipline course is half of what is listed above minus the 75 ft tower and the 1000 ft zips. The longer course is the most adventurous but the shorter one is still great!
Zipline Canopy Tours of Blue Ridge has an amazing course and a beautiful property. The course is designed throughout 165 acres of property in the North Georgia Mountains just six miles from downtown Blue Ridge, Georgia. You'll get to experience the beautiful North Georgia and Blue Ridge Mountains as you soar through them. Call now and Let the Adventure Begin!